Experience rankings: Dele Alli and his younger brothers
What is the common feature between Dele Alli, Renato Sanches, Christian Pulisic and Gianluigi Donnarumma? They are all the most experienced players in their age group among those under contract with clubs of 31 top division leagues of UEFA member associations. Issue number 176 of the CIES Football Observatory Weekly Post presents the top 20 list in the experience rankings for players born in 1996, 1997, 1998 and 1999.
Experience refers to games played in adult championships since the start of the career. Each match is weighted according to an exclusive classification method that takes into account the performance of national association representatives in European club competitions, the division of employer clubs at national level and results achieved by the latter during the semester in which matches were played. The 14th edition of the CIES Football Observatory Monthly Report provides more information.
According to this method, Dele Alli (Tottenham) tops the experience rankings for players born in 1996 ahead of Julian Brandt (Bayer Leverkusen) and Timo Werner (RB Leipzig). Renato Sanches (Bayern Munich) and Rúben Neves (Porto) heads the table for 1997-born footballers, while Christian Pulisic (Borussia Dortmund) and Gianluigi Donnarumma (Milan) top the rankings for players born in 1998 and 1999. They are all destined for greatness.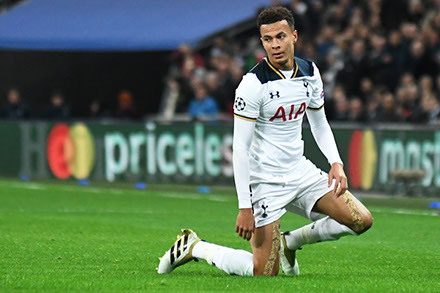 Most experienced young players, by year of birth (31 European top division leagues*)