Money and success: over- and under-performing teams
Issue number 186 of the CIES Football Observatory Weekly Post analyses the results of big-5 league teams according to the transfer expenditure to sign players fielded over the 2016/17 season. A positive and significant correlation was measured between fees paid and points per match in all leagues surveyed. This confirms the strong link between money and success.
​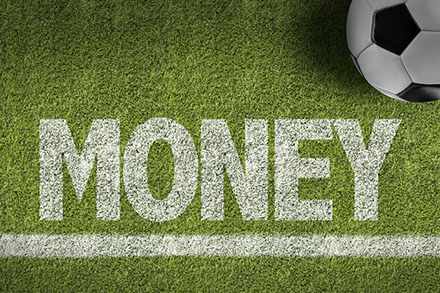 Three teams performed much better than the amounts invested on the transfer market would have suggested: West Bromwich Albion, Atalanta and Freiburg. The most positive gaps in the French Ligue 1 were recorded for Nantes and Nice. Eibar and Alavés are at the top of the table at Spanish Liga level.
The club having so far the most under-performed with regard to its expenditure in signing players fielded is Wolfsburg. Results obtained by Valencia, Bayer Leverkusen, Hamburg and Sunderland were also clearly disappointing. The same holds true for Bastia in France, as well as for Inter and Palermo in Italy.
​
​