Most expensive youngsters: Sancho and Håland at the top
Two Borussia Dortmund players head the rankings of big-5 league footballers born in or after 2000 with the highest transfer values according to the CIES Football Observatory algorithm: Jadon Sancho and Erling Håland. The Englishman is valued at almost €200 M and the Norwegian at €101 M. While the value of Sancho probably reached its peak, that of Håland is destined to grow. The top 50 list is available for free in issue number 288 of the Weekly Post.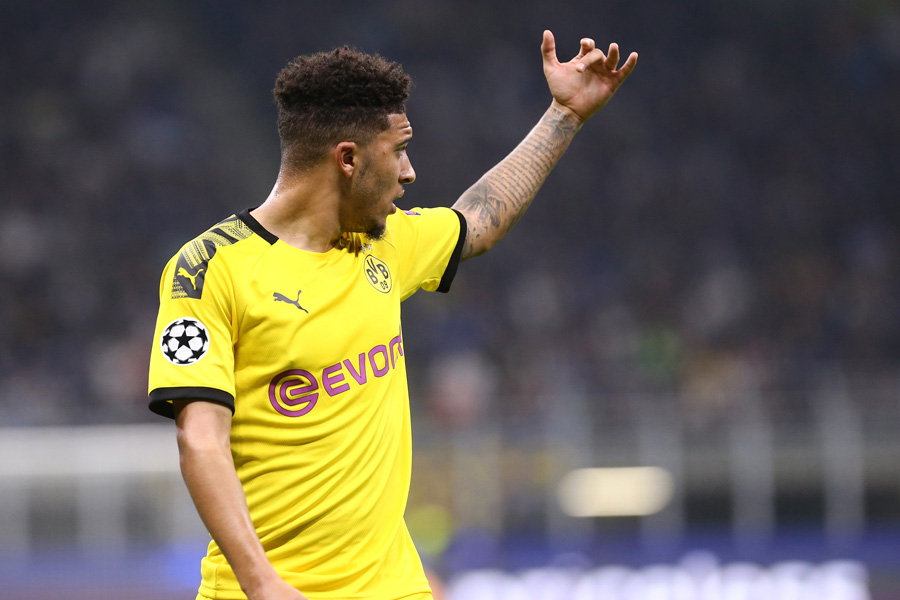 At third position is another German Bundesliga player: Alphonso Davies (€92 M). The Real Madrid's attacking duo Rodrygo and Vinícius have the fourth and fifth highest estimated values: €89 M and €74 M respectively. With four nationals, England is the most represented origin in the top 10: Jadon Sancho, Callum Hudson-Odoi (6th, €72 M), Mason Greenwood (9th, €50 M) and Phil Foden (10th, also €50 M).
With an estimated value of €53 M, the French midfielder Eduardo Camavinga (Stade Rennais) is the youngest player in the top 10. Another footballer born in 2002, Ansu Fati (FC Barcelona) is worth more than €40 M. The value ranges for all big-5 league footballers is freely available here. The 53rd Monthly Report presents the variables and approach developed by the CIES Football Observatory research team to assess the transfer values of footballers on a scientific basis.
Estimated transfer value (€ Million)
Big-5 league players born in the 2000s (11/03/2020)