Impact of first goal: Red Star Belgrade at the top
Between January 2015 and December 2019, Red Star Belgrade won 130 domestic league matches out of the 135 during which they scored the first goal: 96.3%. This is the highest value measured among clubs from 92 top divisions worldwide ahead of Sherif Tiraspol from Moldova (94.1%) and Albirex Niigata Singapore (93.3%). The full analysis is available in the 293rd CIES Football Observatory Weekly Post.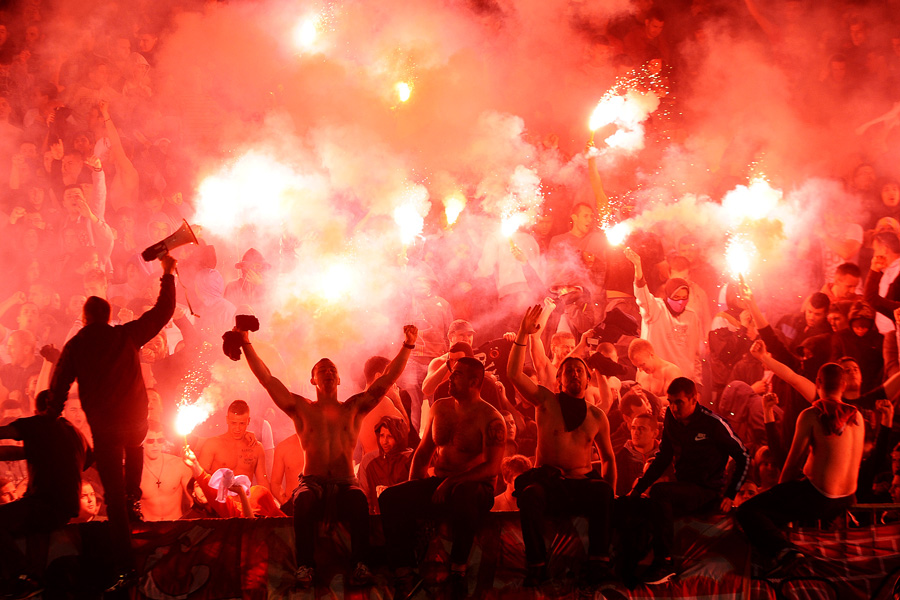 The highest percentages of wins in case of first goal for current big-5 league teams over the five years studied were recorded for Paris St-Germain (89.9%, 124 wins out of 138), Barcelona (88.5%, 116 out of 131) and Manchester City (87.1%, 115 out of 132). Per league, the lowest value were recorded for Toulouse, Augsburg, Udinese, Eibar and Southampton. The lowest percentage overall was recorded for the Australian side Central Coast Mariners (20 wins out of 53, 38%).
At league level, the values range from four fifth of wins for the team having scored the first goal in the Moldavian top division to only about two thirds in the Chilean one. The average for the 92 competitions analysed is just below 70%. At the level of the big-5, the percentages go from 71.1% in the English Premier League to 67.8% in the German Bundesliga. The lowest values in Europe were recorded for the Belgian and Norwegian top divisions (66.3% in both cases).
Matches won after opening the scoring
Top division teams (season 2019 or 2019/20). Domestic league matches played between 01/01/2015 and 31/12/2019.
Percentage of wins for the team having scored the first goal, by league
Matches played between 01/01/2015 and 31/12/2019