Biannual CIES Football Observatory transfer value list
The 299th edition of the Weekly Post presents the 100 big-5 league players with the highest estimated transfer values according to the CIES Football Observatory algorithm. Kylian Mbappé tops the list ahead of four Englishmen: Raheem Sterling, Jadon Sancho, Trent Alexander-Arnold and Marcus Rashford. The young Bayern Munich prodigy Alphonso Davies enters the top 10.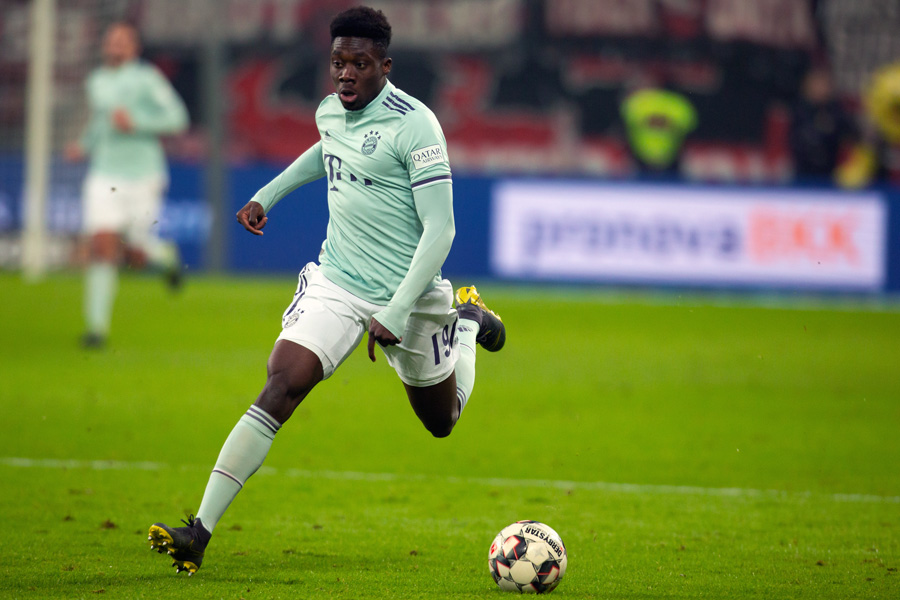 Despite the COVID-19 crisis, the estimated transfer value of Kylian Mbappé remains very high: €259.2 million. The French striker is still very young and his contract with Paris St-Germain only ends in 2023. With just one year of contract remaining and almost 33 years of age, Lionel Messi (€100.1 M) only ranks 21st. Cristiano Ronaldo (€62.8 M, 70th) is the oldest player in the top 100 list. In total, 22 big-5 league footballers have an estimated value of more than €100 million.
Alphonso Davies (9th, €133.5 M) is the youngest footballer in the top 20 ahead of Erling Haland (15th, €107.3 M). The most expensive players per position are Ederson Moraes (€86.8 M) for goalkeepers, Matthijs de Ligt (€104.7 M) for centre backs, Trent Alexander-Arnold (€171.1 M) for full backs, Frenkie de Jong (€102.1 M) for defensive midfielders, Bruno Fernandes (€104.9 M) for attacking midfielders and Kylian Mbappé (€259.2 M) for forwards.
Top estimated transfer values, big-5 leagues, 08/06/2020 (€ million)