Foul frequency across Europe: Arsenal stands out
How frequently are teams fouling their opponents across Europe? Issue number 338 of the CIES Football Observatory Weekly Post answers this question using the data provided by InStat. At the level of the five major European leagues, the lowest foul frequency was measured for Arsenal (one foul every 10'44"), while Getafe is at the bottom end of the table (one foul every 5'44").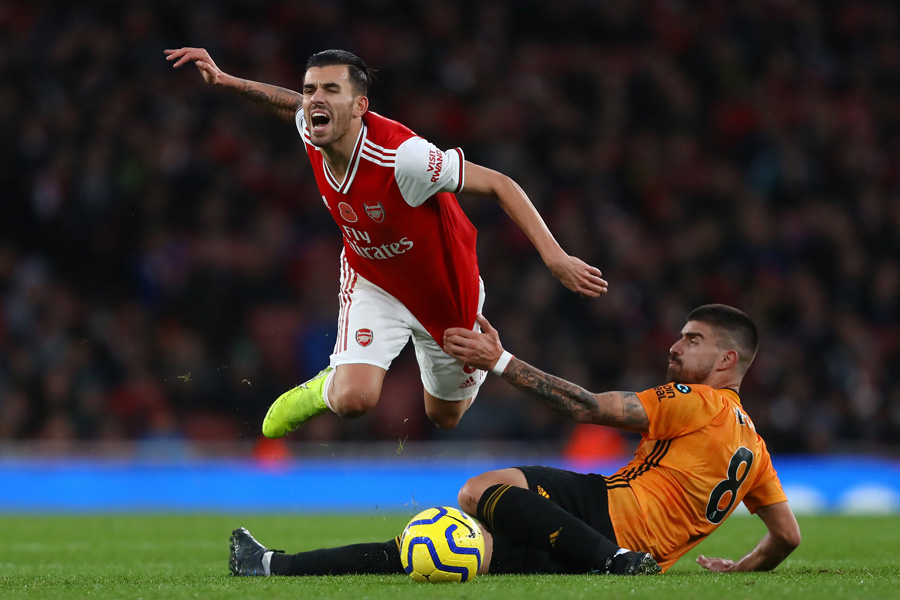 Apart from Getafe, the highest foul frequency per big-5 league was measured for Hellas Verona (5'54"), FSV Mainz (6'30"), RC Lens (6'55") and Fulham FC (7'48"). Conversely, apart from Arsenal, the following teams fouled the least frequently: FC Barcelona (10'27"), Bayern Munich (10'19"), SSC Napoli (9'37") and Nîmes Olympique (8'41").
Outside of the big-5, the extreme values were measured for FC Zenit and AZ Alkmaar (one foul every 10'07") at one end and for two Greek teams at the other: PAS Giannina and Volos NFC (4'51"). Five Greek and seven Serbian clubs are among the 20 committing fouls most frequently. Conversely, eight English and seven Dutch top division teams are among the 20 with the lowest foul frequency.
Minutes played per foul committed
Season 2020/21, domestic league matches played until 12/05/2021. Data: InStat.